Here's how Rockstar can make you want to continue being a cowboy in an uncivilised open-world of bloodthirsty gamers.
With the online component to Red Dead Redemption 2 expected to be released late-November, gamers are bidding adieu to their family and friends as they eagerly anticipate another long resort to the wild west. However, while the mode will surely be chaotic fun provided there's no game-breaking bugs at launch, there are a number of features Rockstar must implement to make it a permanent vacation.
Fast-Travel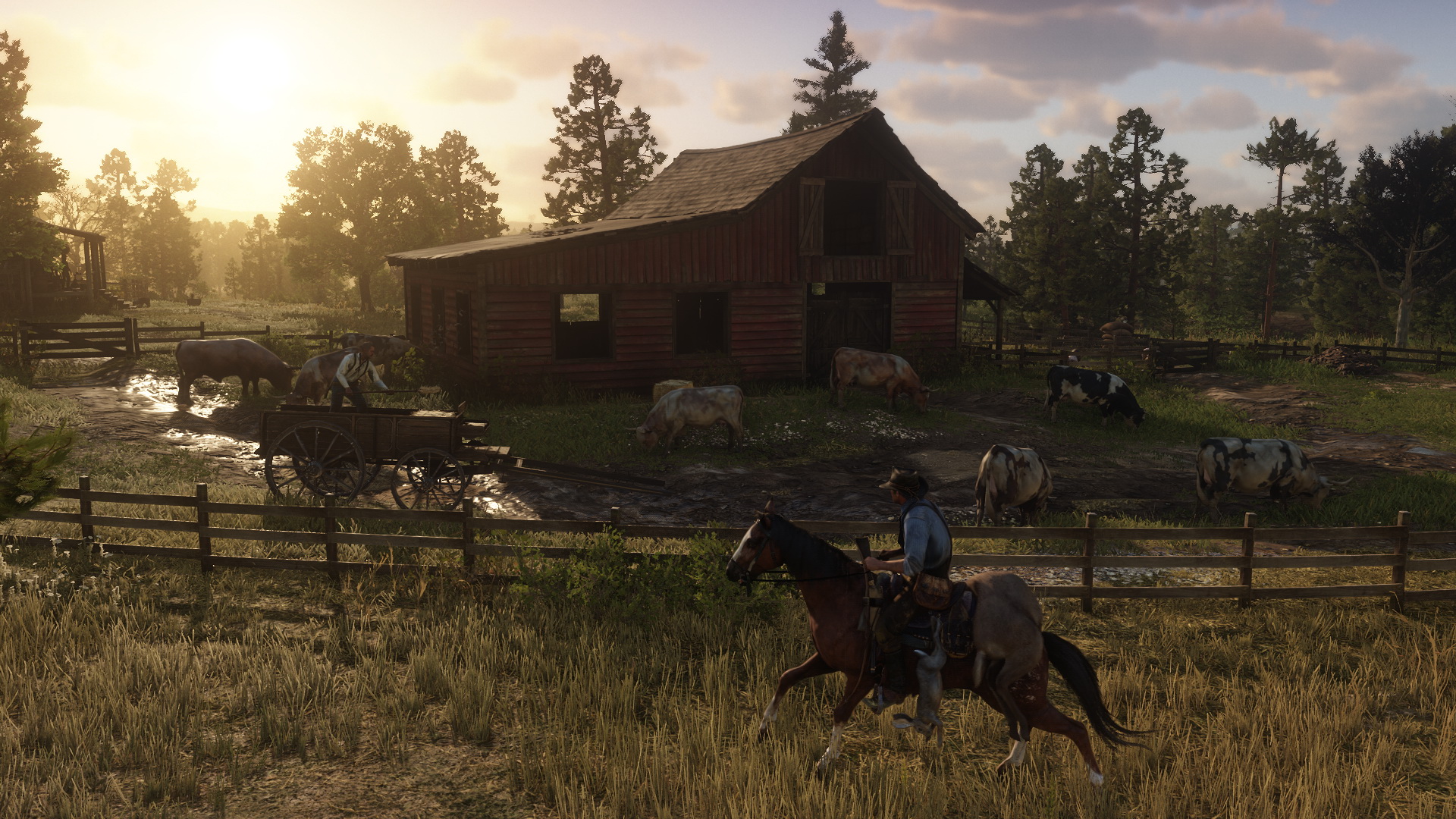 One of the biggest complaints echoed by critics was the game's lack of fast-travel. While loyal cowboys will defend Rockstar's honour by preaching about the one-way trains, stagecoaches and camp map, it was still undeniably frustrating having to frequently ride great distances on your knackered steed.
To avoid more outrage from gamers perplexed about having to ride a horse in a western, Rockstar should implement a fast-travel option that can be used anytime you're not interacting with something or being pursued by an army of men whose cornflakes you whizzed in.
Deep Customisation
It's already been confirmed that players will be creating their own gunslingers, but the character creation needs to be a complex system crammed with an excessive amount of options. From giving the perfect nose job to waxing your outlaw's bushy eyebrows, there needs to be more than simple pre-sets and templates so everyone's bandit is unique.
More importantly, with microtransactions being an ugly inevitability, there must be a large, varied collection of free hairdos, garments and weapons so players can create the sharpest cowboy without needing to waste an absurd of amount of real-life cash on in-game cosmetics.
NPCs To Interact With
Despite plenty of people having been vexed by the game's insistence on having you manually travel to every destination, these long expeditions did provide some of the single-player's most unforgettable moments thanks to the sheer amount of eccentric NPCs. Red Dead Redemption 2 Online must not remove these lively folk in a misguided attempt at having the wilderness flooded only with bloodhungry players.
Saloons and muddy towns being devoid of abusive drunks who need to be punched and damsels who require rescuing would rob the open-world of personality, purpose and variety. Just look at Fallout 76.
Online Bounties
As with the single-player campaign, Red Dead Online should include an honour system which accurately reflects your good/abhorrent behaviour. Tipping your hat and saying 'howdy' would again make you an honourable charmer, while hogtying mothers and feeding them to the crocodiles would make you an evil bugger incapable of absolution.
Without being overly sensitive by making you an outlaw for accidentally bumping into a drunken fella with wretched breath, the online mode should additionally feature the wanted system. But, to make it even more intense, bounty hunters should be players seeking in-game rewards through delivering other wanted gamer's headless corpses.
Single-Player Content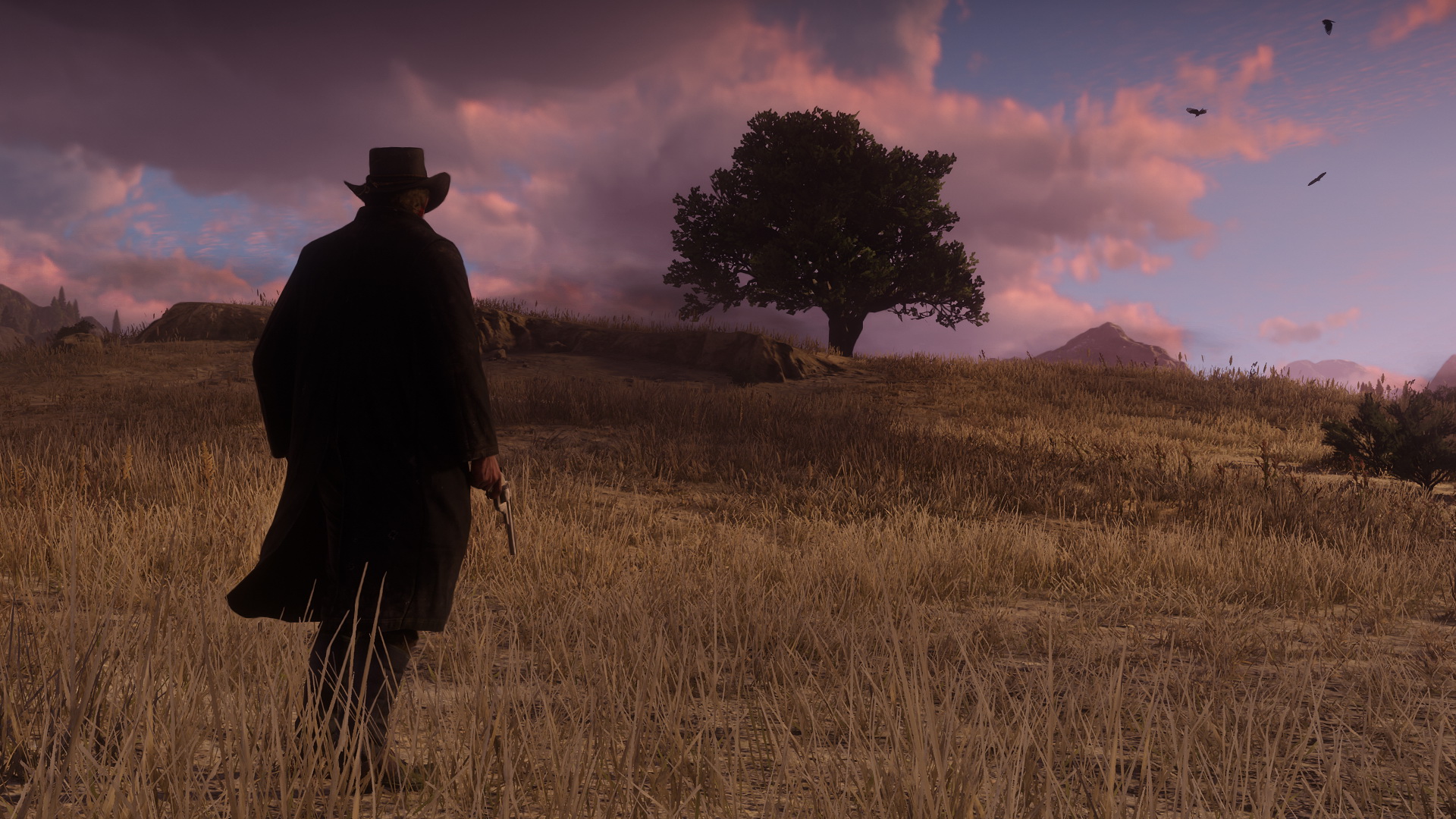 While the purpose of online modes is to force players to interact with the world, we gamers are infamous for being reclusive folk who escape to virtual worlds to avoid real-life civilization. Therefore, it only makes sense that a lot of cowboys roaming the desert landscape will be enigmatic lone rangers seeking solitude, and Rockstar should ensure the game's online portion is equally fun for them by including single-player content.
Granted, the mode would still require being online to play, but missions and side activities involving NPCs would undoubtedly make the life of a cowboy thrilling as both a loner and an active member of a foulmouthed posse.
--
Although its official release date is unknown, Red Dead Online is expected to be playable before December. When its open-world of swamps, towns and nature is made available for us all to bathe, drink and punch lasses in, we'll be sharing our experiences and thoughts.
Have something to tell us about this article?