Tottenham Hotspur have definitely found their man in Mauricio Pochettino, but things could have been a lot different if one of these eight took over.
After years of waiting to find the right manager, Tottenham seems to have finally found the man who can help them challenge for the Premier League title in Mauricio Pochettino.
Since the Argentine joined the North London side back in 2014, things have on the up for Spurs and the club finished above bitter rivals Arsenal for the first time in 22 years.
Things however might have been a bit different if Tottenham Chairman Daniel Levy managed to convince one of these big-name managers to take a trip to the Lane.
1. Jose Mourinho
The Special One could have been the 'Spurs One' back in 2007, after he got the chop from Chelsea following his soap opera drama with Blues owner Roman Abramovich.
Ever the optimist, Levy tried to seduce Mourinho to White Hart Lane - presumably not with Barry White and lacy lingerie.
But Jose wasn't that easy and refused to 'cheat' on Chelsea with Spurs. Instead, he went to Inter Milan and win two Serie A titles and the Champions League. As for Tottenham, they ended up with Juande Ramos and the League Cup.
2. Louis van Gaal
Former Ajax manager Louis van Gaal in the stands
Louis van Gaal. The temperamental Dutchman is actually a fan of Tottenham, having been fond of Jimmy Greaves in his youth.
This love for the team almost meant that LVG came very, very close to taking over at WHL after the 2014 World Cup - taking over from Tim Sherwood.
Van Gaal finally decided to take the job at Manchester United that he'd been linked with for more than a decade - and Spurs ended up with Pochettino...Not a bad trade, huh?
3. Brendan Rodgers
The Northern Irishman was hot property in 2012, after dazzling everyone with silky football at Swansea and by turning Leon Britton into the English Xavi.
And once Tottenham parted company with Redknapp, Rodgers was one of the leading candidates.
While we're sure he would have had some success at Spurs, Rodgers took one look at Daniel Levy's record with managers - and finding out that they had 11 in just 18 years - was enough to put him off.
4. Marcello Lippi
Could you imagine Lippi sparking up one of his massive cigars in the dugout at White Hart Lane? Glorious.
Well, he apparently came close to taking over three times! First, in 2007 from Martin Jol, then in 2012 to replace Redknapp and again a year later when AVB was sacked.
So why didn't he fancy it? Well, it was all apparently down to him not understanding English.
5. Carlos Queiroz
Remember that bloke who was always sat next to Fergie at Manchester United? Yeah, Spurs really wanted him for some reason.
After his 10-month surprise spell at Real Madrid ended, Queiroz emerged the favourite to replace David Pleat in 2004, but lost out to Jacques Santini - who lasted just 13 games.
6. Frank De Boer
Tottenham chairman Daniel Levy (L) with his son (R) in the stands
After four consecutive league titles with Ajax, Frank De Boer was seriously in-demand but if the Dutch league has taught us anything, it's that it can't be trusted.
Once AVB was sacked by Tottenham in 2014, De Boer was approached, but he didn't think it was the right time for him and he decided to wait until 2016 before leaving Ajax - for Inter Milan. And that went well.........
7. Martin O'Neill
Remember when Martin O'Neill was regarded as a great manager and not someone who wears ugly club jumpers and hires Roy Keane?
Well, back in 2004 he was working wonders with Celtic and Levy wanted him at Tottenham – he literally wanted everyone in 2004.
Spurs were apparently ready to offer a million a year, but Levy and co aren't too great at maths as O'Neill was already earning twice that at Celtic.
8. Giovanni Trapattoni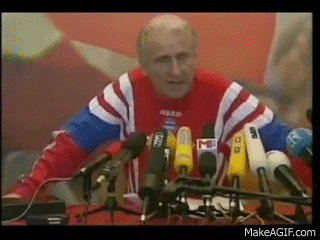 The elderly Italian is one of the most decorated managers in the game, having won seven Serie A titles, a European title and erm, the 2011 Nations Cup with Ireland.
Guess what? In 2004, Trapattoni was wanted by Tottenham and had all but agreed to take control following Euro 2004. However, he hastily changed his mind — presumably after realising he'd be going from manager Buffon, Nesta and Vieri to Paul Robinson, Noe Paramot and Johnnie Jackson.