Former Aston Villa and current Manchester United players feature.
Twitter is now a big deal in football, with fans and players alike able to communicate with each other. But sometimes players should put their phones down and mute those tweets.
Joleon Lescott
When you are bottom of the league and cast adrift, and your attitude and ability is being questioned by many, the last thing you should do on Twitter is flaunt your wealthy status as a footballer. Step forward Joleon Lescott.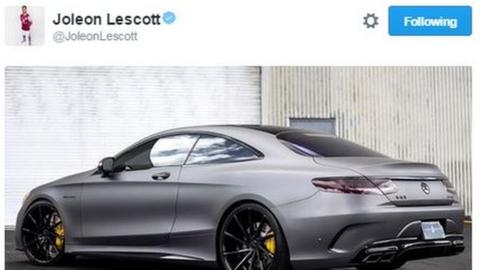 The former Aston Villa defender, and boyhood fan of the club, took no regard for current fans after tweeting a picture of a luxury Mercedes Benz in the midst of their relegation crisis. Lescott claims the tweet was sent automatically from the phone in his pocket, which seems like a very far-fetched excuse in all honesty.
Marvin Morgan
It's not just those at the top of the footballing pyramid who should take a watchful eye over what they post on Twitter, as Marvin Morgan found out 2011. After being booed off by Aldershot fans during their 2-1 home defeat to Hereford, the striker tweeted "I hope you all die".
Unsurprisingly, Morgan was suspended by the the club and the forward, who was formerly nicknamed "Marvellous Marvin" soon found himself pacing to Dagenham and Redbridge on loan.
Wayne Rooney
Not a particularly ill-advised tweet. Not an offensive tweet. Just a plain stupid one. Rooney had only recently signed up to Twitter, and it is clear by this gaffe that he was still getting to grips on to how to use the popular social networking site.
Rooney intended to send an innocent tweet to teammate Rio Ferdinand on their training ground arrangements for the following day. However, England's record goalscorer failed to tag Ferdinand's account, meaning the tweet was sent out to no one in particular. Thankfully, Rooney is now an experienced Twitter user and doesn't make those mistakes anymore.
Ryan Babel
When even dropping the slightest hint of criticism towards match officials these days, sanctions will be imposed. So when Ryan Babel sent out a mocked up photo of Howard Webb wearing a Manchester United shirt, the winger was in hot water.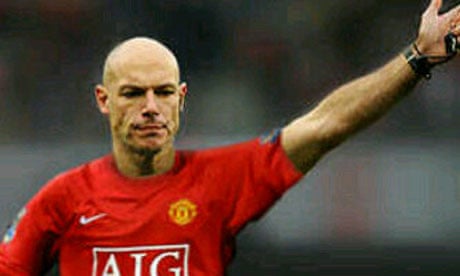 Babel was unhappy following a contentious penalty awarded against Liverpool in their third round FA Cup defeat to Manchester United in 2011, which Dimitar Berbatov duly converted. He was charged by the FA for improper conduct and fined £10,000.
Cristiano Ronaldo
Please Cristiano, just be careful how you word things next time...