Tinder has announced updates to its app in response to user requests, including the addition of job and education information to personal profiles, a cleaner messaging interface and an improved matching algorithm.
In a blog post, the company announced the introduction of so-called "smart profiles". Job and education information will be pulled from a user's Facebook profile, but is optional for the app and can be slightly edited.
Users will now also be able to see specific information that might link two users directly underneath a potential match's profile picture – for instance, if they attended the same university.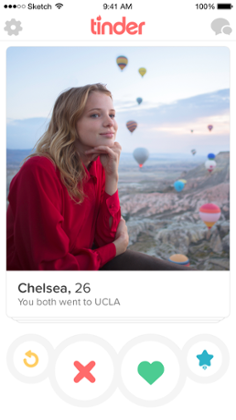 Tinder has also made its messaging system more orderly by splitting active, ongoing conversations from matches that are yet to converse. Matched people will be sorted into "new matches" and "messages", as below.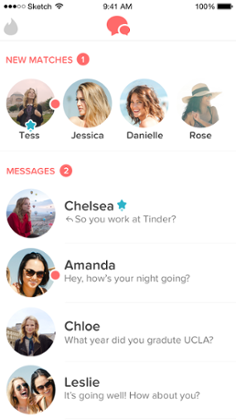 Finally, Tinder has also said its matching algorithm has been "enhanced". Let's hope this means that I'll stop being shown profiles of men, despite setting my preference to women. Whether the new algorithm can stop one being shown people posing with lions or tigers or bottles of beer or cocktails, however, is unclear. One can only hope.
• 'The Tinder Generation is real': app has online meltdown over Vanity Fair article
This article was written by Hannah Jane Parkinson, for theguardian.com on Wednesday 11th November 2015 16.04 Europe/Londonguardian.co.uk © Guardian News and Media Limited 2010
Have something to tell us about this article?