Sick of kids waving selfie sticks around? Head to Disney's theme parks.
Unfortunately selfie sticks have become a common sight on streets around the world as self obsessed teenagers and adults who should know better desperately chronicle their every movement. Now it seems as though Disney have joined the sensible people and done what many of us wish would happen in more venues and banned them.
Disney had issued warnings to visitors of their Disney World, Disneyland and Disneyland Paris theme parks, asking them not to use the devices on their rides. It seems as though people ignored the warnings however as now the company have issued a blanket ban on them in all of their theme parks.
The ban is already in effect at Disney World and Disneyland with the rule making its way to Paris and Hong Kong on July 01st 2015.
There have been many campaigns online to have the devices banned from concert and sporting venues, as well as national monuments and other public spaces. Several Premier League clubs have already stopped fans from bringing Selfie Sticks to games and they aren't alone, with Art Galleries, Music Venues and this week's Wimbledon Tennis tournament supporting the ban.
Could this be the beginning of the end for the frustrating devices? Let's hope so and we can finally start enjoying gigs and sporting events again without having to look at this.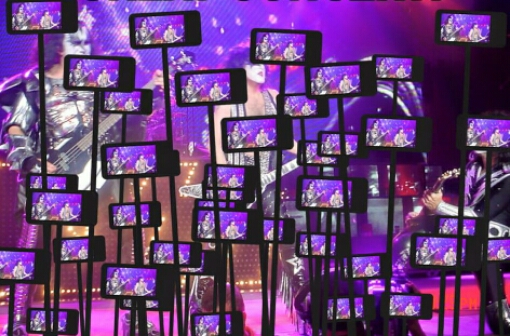 Image courtesy of Behind The Thrills
SEE ALSO: Legend of Zelda: Ocarina of Time coming to Wii U
SEE ALSO: Evangeline Lilly negative about Ant-Man comics
SEE ALSO: HITC's Fallout Shelter Review
SEE ALSO: Epic Star Wars Battlefront gameplay video revealed
SEE ALSO: Hunger Games: Mockingjay Part 2 Trailer Released
Have something to tell us about this article?