The first teaser poster for TED 2 has been released along with a teaser trailer release date.
We were first introduced to Seth Macfarlane's foul mouthed Ted back in 2012, where he shared the screen with his thunder buddy Mark Wahlberg. For the sequel the two friends will be joined by Morgan Freeman and Amanda Seyfried.
The new poster is only a teaser, simply showing Ted himself with the tagline "Ted is coming, again". It seems standard these days that movies should have teaser trailer and now we seem to have teaser posters too. Not only has a teaser poster been released but a hinted release date for the teaser trailer has also been announced. The teaser is rumoured to be shown during this weekends Superbowl, which ties in with another rumour that New England Patriots quarterback Tom Brady will star in the movie as a potential sperm donor for Ted, who is trying to have a baby.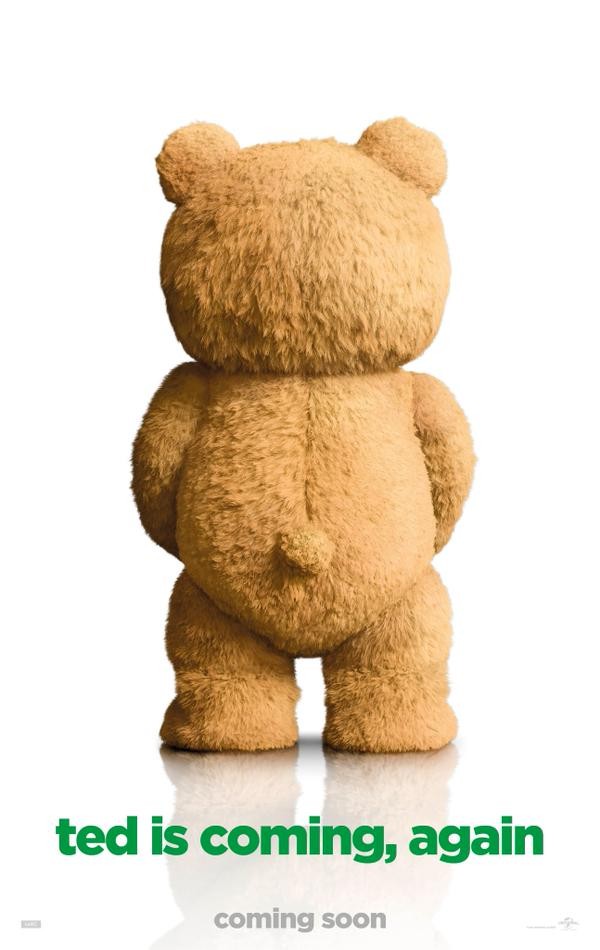 Credit: Universal Pictures UK
Ted 2 will be released on 26th June 2015 in the US and 10th July 2015 in the UK.
SEE ALSO: Ghostbusters reboot gets cast and release date
SEE ALSO: WWE Royal Rumble 2015 Results Part 1
SEE ALSO: Fox in talks for X-Files return
SEE ALSO: Star Wars Battlefront focus from EA is on par with Battlefield
SEE ALSO: New Final Fantasy 15 screenshots appear online
Have something to tell us about this article?