Additional DLC planned, 30fps mode and Photo mode incoming
New details about The Last of Us Remastered have hit the net following a Naughty Dog presentation given to the Spanish media.
A series of presentation slides has been tweeted by MeriStation journalist Javi Andres.spilling the beans on what's due next with TLOU.
Interestingly new DLC is planned for later this year. TLOU Remastered version to hit the PS4 will already be coming with all the up to date DLC from the PS3 version including the multiplayer packs. The slide below also notes that all add-on content will be cross buy from PS3 to PS4 although there's no indication as to what the new DLC might be.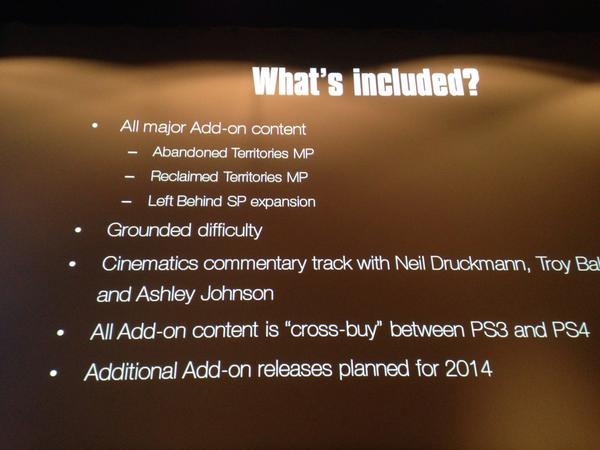 While TLOU Remastered will run at 1080p and 60fps by default it's also been revealed that the game will have a, ""lock frame rate at 30 frames per second". function.
As reported by Eurogamer Spain TLOU Remastered is also coming with a Photo Mode similar to the popular photo functionality in InFamous Second Son.
As things start to hot up for TLOU Remastered's release starting from July 29th an apparent set of screenshots and a TV commercial have also been doing the rounds.
Have something to tell us about this article?