Previously withdrawn fan-made Elite remake will be available again for free
Elite: The New Kind, a fan-made remake of the seminal 1984 space trading game will be re-released for free.
Developed by Christian Pinder, The New Kind was first released in 1999 and was available to download up until 2003, when Elite co-designer David Braben requested distribution be stopped due to copyright issues.
Now Elite's other co-designer Ian Bell has given the go ahead for The New Kind to be re-released for free in honour of the original Elite's 30th anniversary.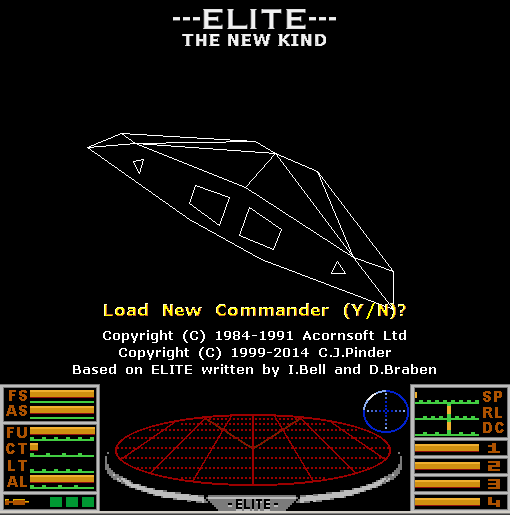 Speaking to vg247 Bell said, "Elite: The New Kind is based much more closely on the first version of game. It incorporates elements from other versions that are considered the best, such as for the Nintendo Entertainment System and Acorn Archimedes."
"The programmer Christian Pinder has done a great job of recreating the Elite gameplay experience. I hope it'll bring back good memories to those who loved the game first time around, and help new players understand what made Elite so significant in the history of computer games."
Elite: The New Kind will be up for free download from Ian Bell's website on 20th September, the same date the original Elite game was released 30 years ago.
Reflecting on the release Bell said: "Now's a time when people are thinking back on the games they most enjoyed in the past, and I'm happy to take this opportunity to let them play one of them again."
Sega Dreamcast celebrates 15 years and games are still coming!
Atari Game Over: New documentary rediscovers the worst game ever