Rockstar are throwing a double RP weekender and this weekend will be the last chance to pick up items made available during the Independence Day event.
Running from August 1st to August 3rd all Jobs and other RP-paying activities including Gang Attacks, Hold Ups and Import/Exports will earn you double RP in GTA Online.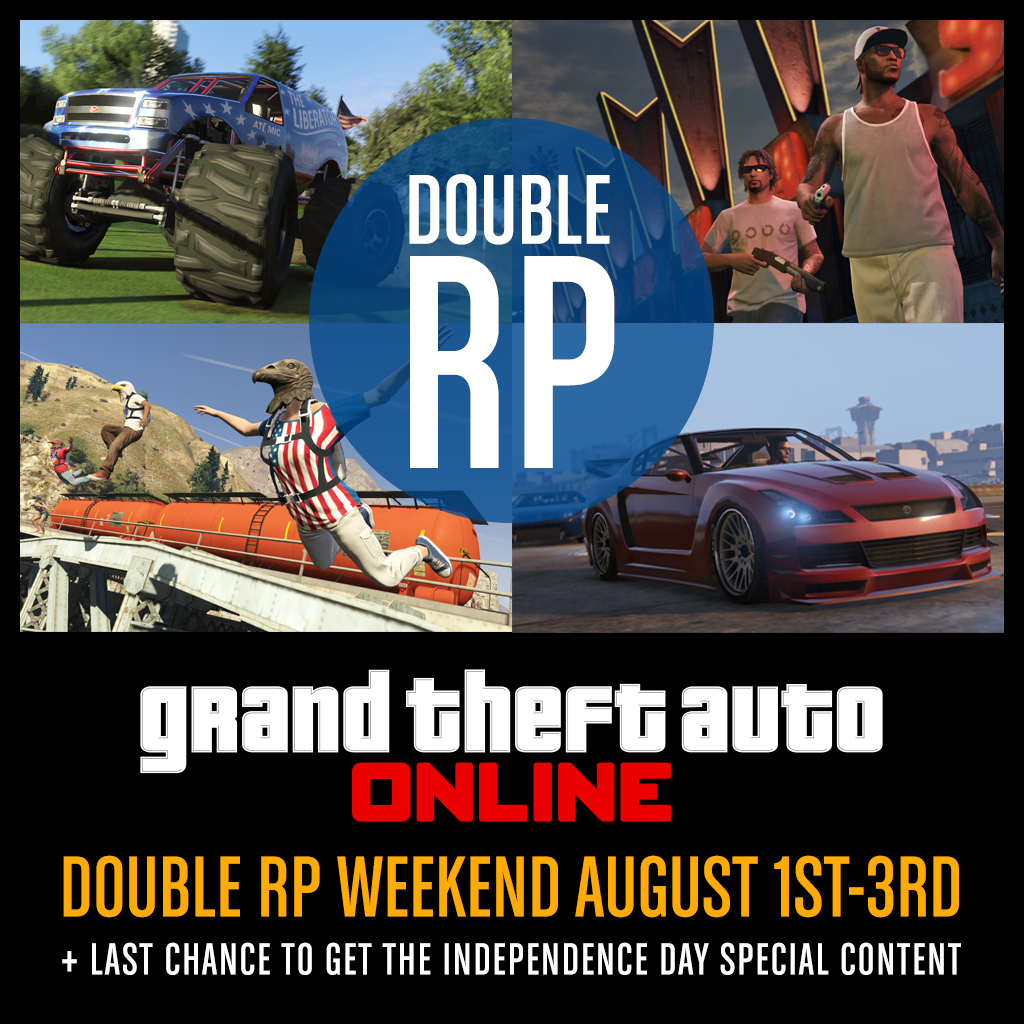 The double RP event coincides with the last chance to pick up special Independence Day content items, such as the Liberator monster truck, the Sovereign motorbike, Muskets, fireworks and Independence Day outfits. Players who obtained the firework launcher will be given one free refill of ammo for future celebratory events involving fireworks.