With the iPhone 6 release edging nearer we round-up all the latest rumours.
iPhone 6 announcement to come early September, with a late September launch
Apple news website MacRumors is reporting a reliable source has confirmed to them that the iPhone 6 will be announced early September with a public release coming later that month.
Now this is not really anything new to us, Apple has followed this pattern for the release of the previous two iPhones, so it would have been more of a surprise if it ended up coming earlier or later.
MacRumors claim shipments of the iPhone 6 will leave China during the last two weeks of August in preparation for launch.
Past iPhones have typically been released on Fridays so that means one of September 12, 19, or 26 could be the possible launch date.
Best iPhone 6 concept designs we've seen yet
Below is the best and most accurate iPhone 6 concept design that we have seen to date. It was created by Tomas Moyano who is an industrial design student from Argentina. His concept is based on all the rumours and speculation that have surrounded the new design of the iPhone 6 and we think he has it fairly bang on. To see this concept in silver and black check out this link.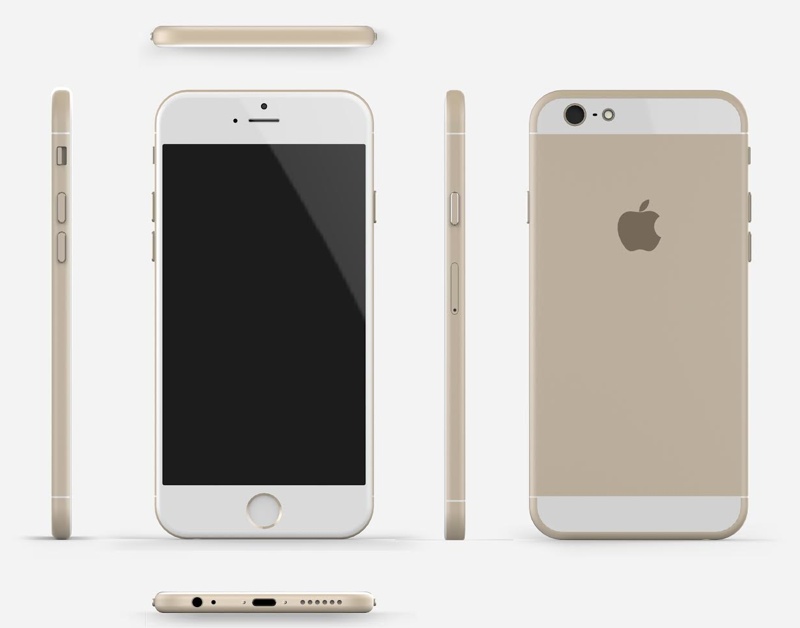 Could the iPhone 6 include a smarter locking mechanism?
Unlocking your iPhone could get a whole lot smarter in the iPhone 6 or future iPhones according to a Cnet report. The US Patent and Trademark Office yesterday published a new Apple patent that means your iPhone's security level could change depending on where you're located.
How it would work is that the iPhone would detect all your usual locations like home or work based on GPS or WiFi signals. As these usually safe/secure places you wouldn't be required to enter a password or fingerprint. However the further away you go from your usual locations the higher the security level will get on the device.
Chinese video shows 4.7-inch iPhone 6 front panel
Chinese blog iFanr has posted a new video up claiming to show the front 4.7-inch panel that will feature in the iPhone 6, and comparing it with an iPhone 5s.
The panel appears to fall in line with all the other recent rumours like having thinner bezels and rounded off edges.
We don't speak Chinese but if you do then you might be able to translate some of what is said in the video below.