After a successful season, ending their nine-year trophy drought with FA Cup triumph, Arsenal fans now have the transfer window to look forward to…
A sideways and visually interpretative look at the challenges Arsenal could face this summer...
1) That Cesc Fabregas will go to Manchester United
However, Gunners fans have learned that the summer is really just a cruel joke, a desolate wasteland in which other clubs sign players, sometimes players that Arsenal want and sometimes players Arsenal already had. The idea of former captain Cesc Fabregas going to join Robin van Persie at Old Trafford is enough to make a Gooner feel sick.
2) That Cesc Fabregas will go to Chelsea
The only scenario worse than the prodigal son signing for that lot up North is the unfathomable suggestion that he could sign for that lot over the river. The idea of their Head Boy, their straight A student, playing in a blue shirt, the possibility he might actually be forced to hug John Terry or park a bus the size of Jose Mourinho's ego, it's all just too much to even bare thinking about.
3) That all the best strikers will go early and Arsenal will be stuck with Mario Balotelli
At the beginning of the summer, for Arsenal fans, reading the back pages is like a kid being taken on a personalized tour of the biggest candy shop in the world. They're encouraged to browse the fine selection of top quality players on offer, home and abroad, but as the summer progresses, that shop starts to look a lot more like a perpetual detention room, where Arsenal fans are stuck, forced to make conversation with undesirables and slow readers.
With the likes of Karim Benzema, Jackson Martinez, Edinson Cavani, Alvaro Morata, Mario Mandzukic and Loic Remy being placed in the frame, if August rolls around and the Gunners haven't signed any of them, they might actually have to sign Mario Balotelli. It's not that he's not a decent striker, it's not even that he used to play for Manchester City, it's just that he's a total loose cannon who would end up backfiring.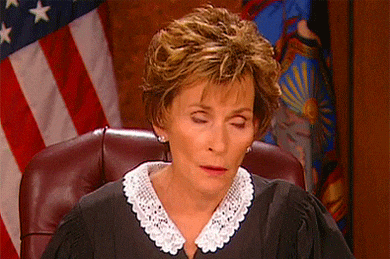 4) That Wenger might actually sign Micah Richards
Likewise, but for a very different set of reasons, Arsenal fans are perpetually plagued every single transfer window with the terror that Wenger may opt to bring in the modern-day equivalent of Mikael Silvestre. Why oh why are the Gunners the only club who would even consider signing players that are always injured, it's like Arsenal has become the YMCA for players down on their luck, in need of a helping hand with banjaxed knees and back strains and halitosis. Can we just for once please sign a player who can actually pass a medical without having to declare some career-threatening hair-line fracture or muscle abnormality? Just once, please.
5) That Arsenal won't sign anyone the fans have heard of
Over the years Arsenal fans have placed a lot of faith in the manager and with good reason – in the first decade of the Wenger era, the Frenchman brought in players no one had heard of and they made their names at Arsenal. They became cult figures with their own songs, club legends with their own statues outside the Emirates but in recent years, not so much.
It's catch 22 for Arsenal fans because obviously they all want Wenger to sign someone, anyone really, but it's really hard to hold your own down the pub with Spurs and Chelsea fans when you actually have to refer to Yaya Sanogo as a 'decent prospect' (which is probably is) or Park Chu Young as an 'astute marketing decision' or Kim Kallstrom as 'like Kim Kardashian but Swedish'.