The gaming media storm that is E3 is almost upon us. In the run up to this hallowed event we've rounded up what you can expect to see there.
The major forces in gaming are preparing to unveil the latest batch of shiney, genre-breakingly hot new games to keep us baited for another season. If you're keen to get a grasp on what's likely to be appearing we've rounded up some of tthe things we've already heard about along with some of the rumours and conjecture as to what else might be there. We'll be continuing this series as the final countdown to E3 ticks on the clock, as no doubt there's going to be more last minute sneaks and teases.
Be sure to stick with us for our coverage of news coming out of E3. The big games expo party is set to kick off next week on June 10th with early press conferences coming on June 9th.
We've started out with some games that are looking like E3 certainties.
Planetside 2 for PS4 goes hands-on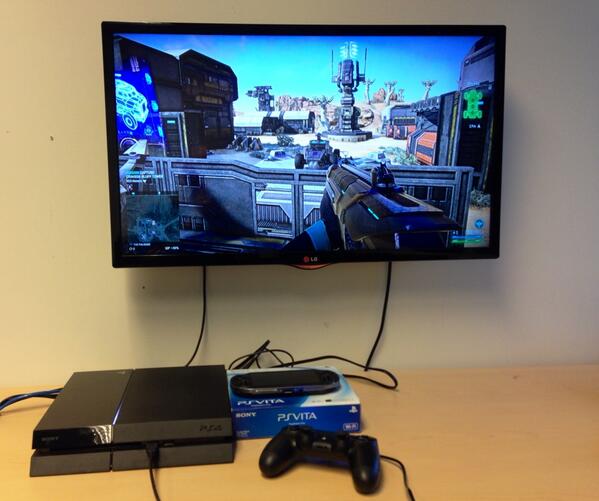 And it's going to look something like this
Sony have already said as much, confirming at the time that the PS4 port of the huge MMO shooter will reach for that magical 1080p resolution. Sony will want to make sure they keep it this way, promising the golden HD 1080p standard and then reneging on that promise can be a major bugbear for some. It's certainly a coat-peg to hang true next gen authenticity on. We've heard recent conjecture that a likely beta for the PS4 Planetside 2 version is to follow this month. Whether or not this is true will no doubt be revealed at E3 and what of the new continent said to be in the works?
Battlefield: Hardline
A supposedly leaked trailer turned up recently detailing the new Battlefield meets GTA game Hardline. Coincidence or not, EA have since confirmed the new Battlefield title in the works at Visceral Games will get an E3 airing The multiplayer coming out with Hardline is over and above running and gunning death matches and there's also talk of clever new AI for the single player which is played out in episodic tv-show style levels.
Homefront: Revolution
We also heard recently that Crytek, who bought the Homefront name after THQ went under are now working on the sequel Homefront: Revolution for a 2015 release. The accompanying trailer mentions an E3 gameplay premier so we're pretty certain on this one. Console-wise Revolution is planned to be purely next gen.
Mortal Kombat X
Another game forming the anouncement trailer leading to E3 reveal pattern, Mortal Kombat X has been confirmed by Warner bros to be turning up at E3. A super-gorey trailer is below showing the latest graphical treatment for the monumental old school fighter if gratuitous brutal death isn't your thing check out the excellent graphical treatment of snow.
New game to come from Spec Ops: The Line developers
The news for a brand new IP from Yager Development came in the tweet below.
Joining up with Grey Box it's more than likely this new game is going to be another shooter, if you head to Yager's site it describes their latest unannounced project as, "AAA First Person Shooter. More information coming soon..."
That's all from our E3 round-up for now but stay tunred as there's plenty more to come including some rumours as to what MIcrosoft, Sony and Nintendo might be bringing to the E3 table.
In the meantime please drop any comment you have about this year's E3. What are you getting excited about and what's turning you off from the wave of incoming games expected this year?