Premier League club Southampton have become the first side in the league to adopt popular picture-messaging service Snapchat, into its social media usage.
Snapchat is now being used by a Premier League club in order to increase supporter-club interaction and to engage more supporters.
Southampton have been a leader in the field, maximising their usage of Twitter, Facebook, YouTube Instagram and Vine, an app which they were notably one of the first few clubs to start using on a regular basis.
The club has been using a vast array of resources to bring fans closer to the action, including Q&A sessions online, behind-the-scenes coverage of the club's pre-season activities, as well as personal messages from members of the playing staff.
This season's coverage has seen further extensions, with the addition of a 'Matchday Show' being broadcast live on YouTube, whilst press conferences and youth team matches have also been broadcast via YouTube, as the club bids to remain at the forefront of fan engagement.
Snapchat, a popular picture-messaging service, perhaps comes as a surprise addition to the Saints' social media forays, but represents untested waters in the world of Premier League engagement.
Championship side Yeovil Town have also opened an account on Snapchat, which was subject to an attempted buy-out by Facebook.
Social agency Headstream are responsible for the compilation of the 'Social Brands 100', detailing the efforts and successes of brands and companies in engaging with their customer and fan base.
In these results for 2013, Southampton weighed in a #57 on the list - and were the only football club listed.
In the leisure industry, only The British Museum scored more highly than Southampton Football Club.
Southampton have now turned their attention to Snapchat, as they look to break new ground.
The club have announced that they will initially be creating messages for fans using the 'story' feature, which allows the account to compile a series of short images with a set time limit, which their 'friends' can view on their smartphone.
So far, first team squad members James Ward-Prowse and Jack Cork have both snapped themselves for the fans, with accompanying messages, which can be seen below.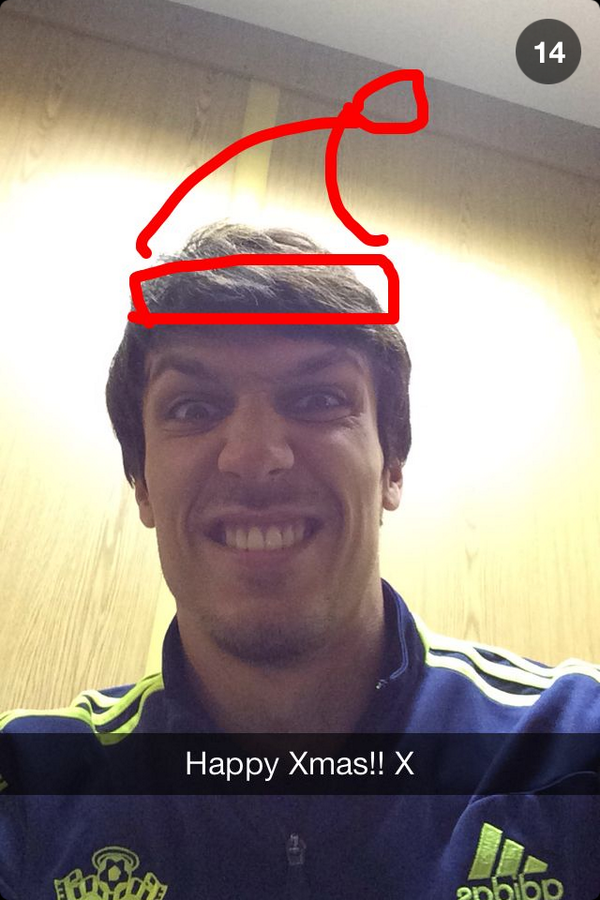 Just how far Southampton can take Snapchat remains to be seen, but it is sure to be an intriguing and innovative tool in their ever-improving media armoury.
To add Southampton Football Club as a friend on Snapchat, and to receive exclusive content, add 'southamptonfc' as a friend on the app.
image: © joncandy