QPR have formally announced plans for a new 40,000 all-seater stadium that they hope to build on Old Oak Common in West London.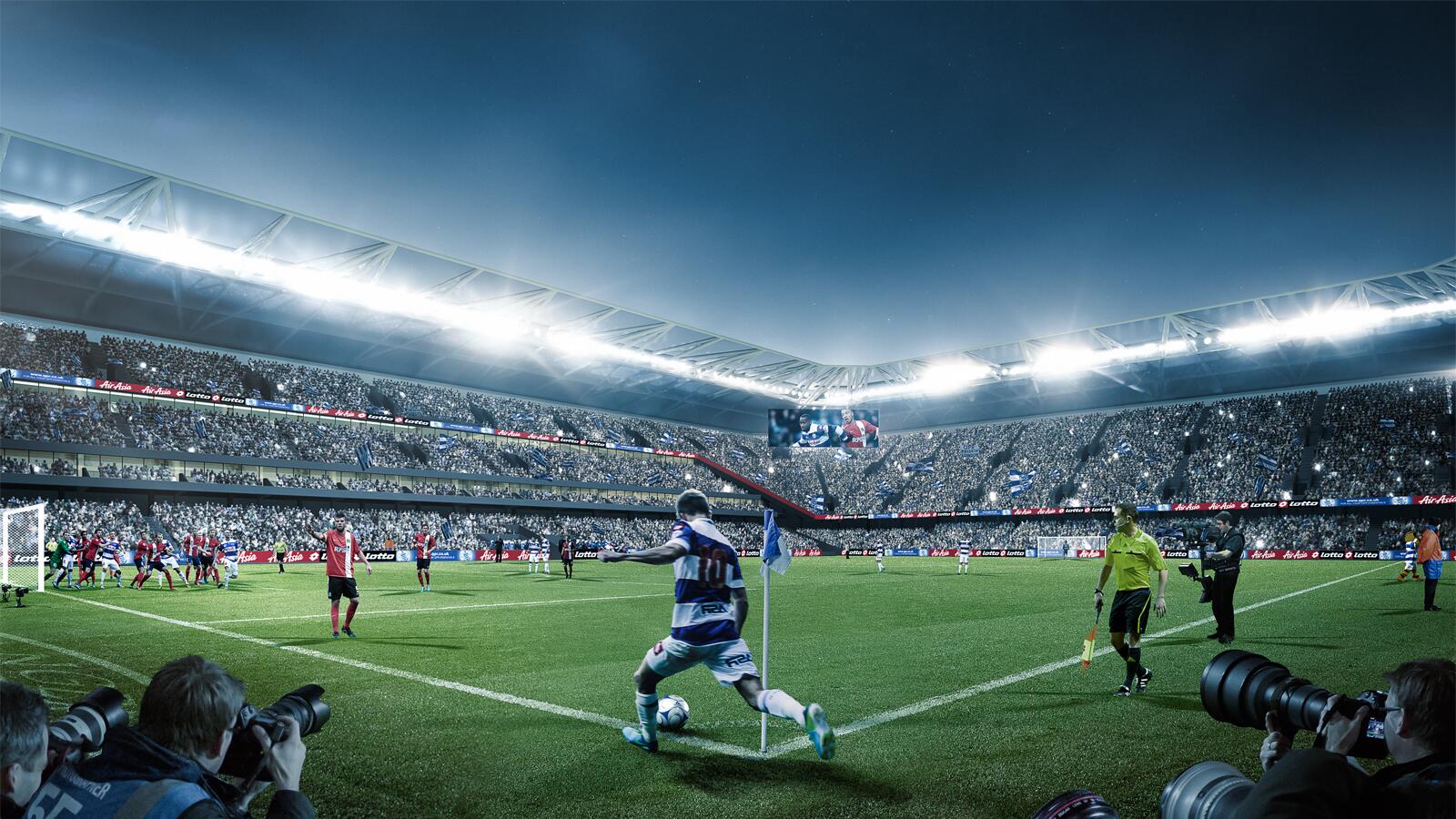 Queens Park Rangers Football Club have formally revealed plans for a new stadium.
The proposals, which outline a 40,000 all-seater stadium to be build on Old Oak Common between Acton and Harlesden in West London, plan to commence the project in 2015 upon the granting of planning permission.
The ground will be known as 'New Queens Park'.
The announcement follows plans from London Mayor Boris Johnson to revive the Old Oak area, creating a commercial and residential hub that will be larger in size than that of Canary Wharf.
It is hoped that the plans for the regeneration of the area will create 50,000 new jobs.
Queens Park Rangers have made the announcement in association with Stadium Capital Developments, who were involved in a similar project with Arsenal Football Club, who regenerated Highbury following their move to the Emirates Stadium.
QPR chairman Tony Fernandes has released the following statement:
"Loftus Road is – and always will be – a special place for the club and our supporters, but we need more than an 18,000 capacity."
"With no option of expanding here, we have to look elsewhere and we welcome the Mayor's and Hammersmith & Fulham Council's commitment to regenerate the area, which includes an option to develop a new stadium at Old Oak as a key catalyst to bring forward redevelopment, cementing our future in this part of West London."
The club's current home, Loftus Road, is located in Shepherd's Bush and has played host to the club since 1917. The stadium boasts a capacity of 18,360.
Queens Park Rangers are currently 2nd in the SkyBet Championship, albeit only by virtue of goal difference.
The club has averaged an attendance of 17,006 at Loftus Road this season, following their relegation from the Barclays Premier League last season.
The image at the top of the article is the first artist's impression of the new stadium.
image: © Tom Cuppens