As United prepare to face Chelsea on Monday evening, we assess the teams and predict the starting line-ups:
Manchester United may not be too happy about it, but the fixture list has thrown up a series of humdingers in the coming weeks, starting with Monday's clash between United and Chelsea at Old Trafford.
David Moyes will have been thrilled with the opening day victory over Swansea. But he will also know that it is the result of his second league game in charge that will determine much of the early feeling from both fans and pundits.
Last season, United and Chelsea faced each other five times in three different competitions. The aggregate score was 11-9 in favour of the Blues, with nine of those goals scored in a single game – the fourth-round League Cup match that Chelsea won 5-4 after extra-time.
Expect Monday's game to be a less free-scoring but no less exciting affair. There was no more than a single goal between the sides in any of those matches last season, and both Moyes and Jose Mourinho will be aware that a single strike could be enough to lay down a marker for the months ahead.
United may have Robin van Persie, but the Blues showed on Sunday that their interchanging midfield has the potential to be unplayable on their day.
Still linked with a move to Stamford Bridge – despite United's claims to the contrary – Wayne Rooney is unlikely to start against the side he is reportedly making puppy-dog eyes at. Moyes could spring a surprise, but it seems far more likely he will stick with van Persie and Danny Welbeck.
However, given Chelsea's ability in midfield don't be surprised to see a slight shift in formation, with Anderson brought into the centre, Shinji Kagawa playing behind van Persie and Welbeck moved to the left in place of Ryan Giggs.
The England forward's energy and unselfish play may be vital in the battle against Mourinho's marauders.
Speaking of which, it is all but impossible to pick between Chelsea's midfield quartet of Eden Hazard, Oscar, Juan Mata and Kevin De Bruyne.
While it was De Bruyne who missed out on a starting birth against Aston Villa on Wednesday, it was he who shone brightest against Hull City three days previous, and I expect to see him start alongside Mata and Hazard.
That would be a blow to Oscar, who has impressed in the opening two games. But someone has to make way; in fact make that a few someones, when you consider the strength of the Blues' midfield now.
Mourinho has spoken of his possible mistake in not making enough changes for the match against Villa. But I expect him to stick closely to the side that started the opening game of the campaign.
Two teams who have started so well would be wise to tinker rather than make wholesale changes. So here is how I expect the sides to line up on Monday evening: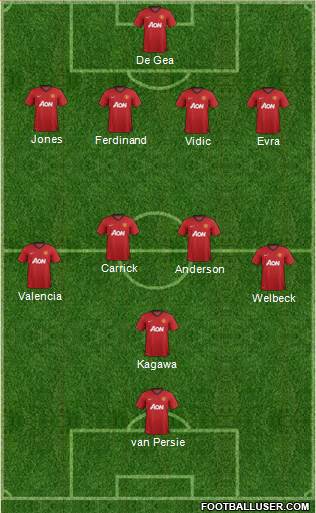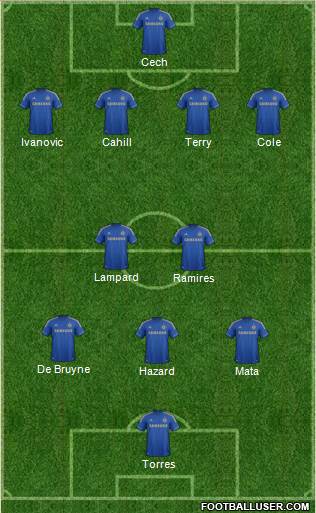 Do you agree with the teams above? If not, who would be in your starting XI?
image: © Gordon Flood